ADVANCED BODYFENCE PPF TRAINING SCHEDULE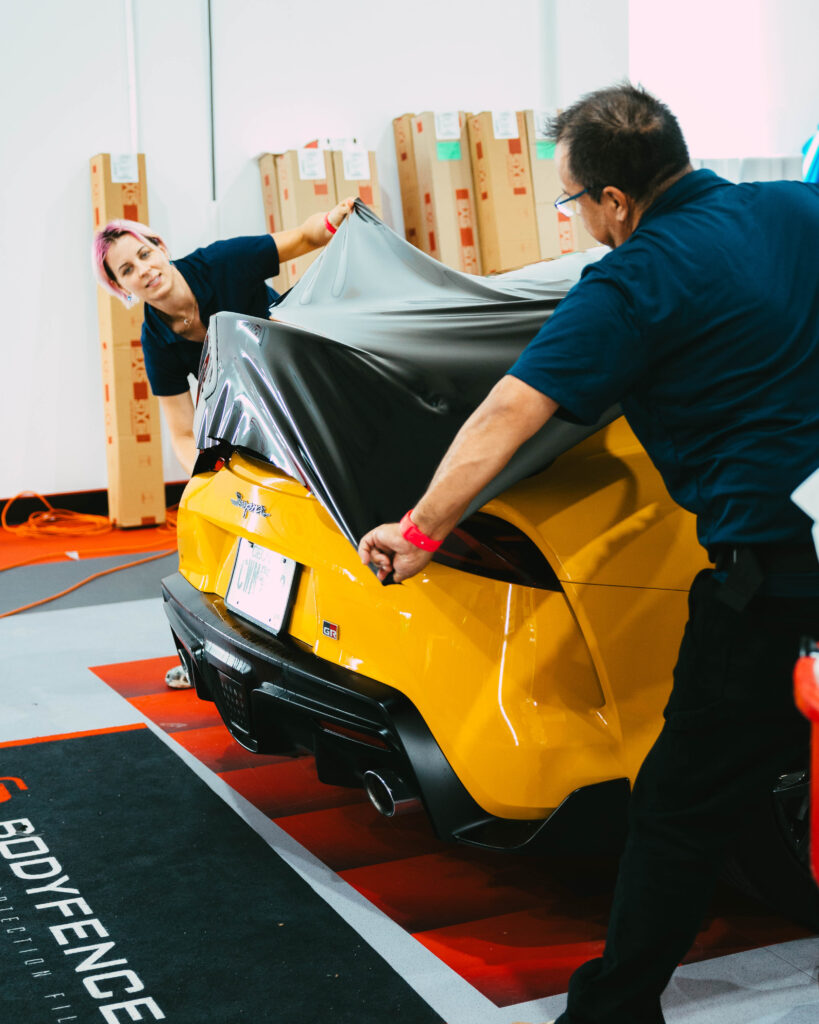 ADVANCED BODYFENCE PPF TRAINING 2-DAY TRAINING COURSE: $2,000.00 per student
What you will learn:
90% bulk installation with knife cutting on specialty vehicles.
10% precut installation and software training.
Business coaching (sales and marketing).
Specifics:
Specialty vehicles you can expect at your shop.
Taught and led by multiple Certified HEXIS Trainers.
Solid color vehicles (especially black).
Fully wrapped edges and corners.
Avoiding stretch-marks.
Avoiding dry-spots and silvering.
Preventing contamination.
Avoid lifting and film not sticking.
Invisible butt-seams.
1-piece Tesla Hatches.
1-piece Tesla Bumpers.
72" wide-hood application.
Side-mirror application.
Headlights application.
Matte PPF application.
*All participants must be 18+ Please inquire if you are a minor
What you will get:
Lunch provided each day.  Dinner provided one night.
Set of SHAG ppf tools.
Bag of marketing goods and apparel.
Post-training direct purchasing at discounted wholesale pricing (7 day window).
Certificate of training.
*Attending this training course does not warrant a certification. To take the certification exam click here.
*Each class is limited to 30 students maximum.  Full payment is due at registration to secure your reservation.
*This course is recommended for experienced and seasoned professionals – course moves fast.
2023 AVAILABLE TRAINING DATES

Taught by: Marcelo Santos