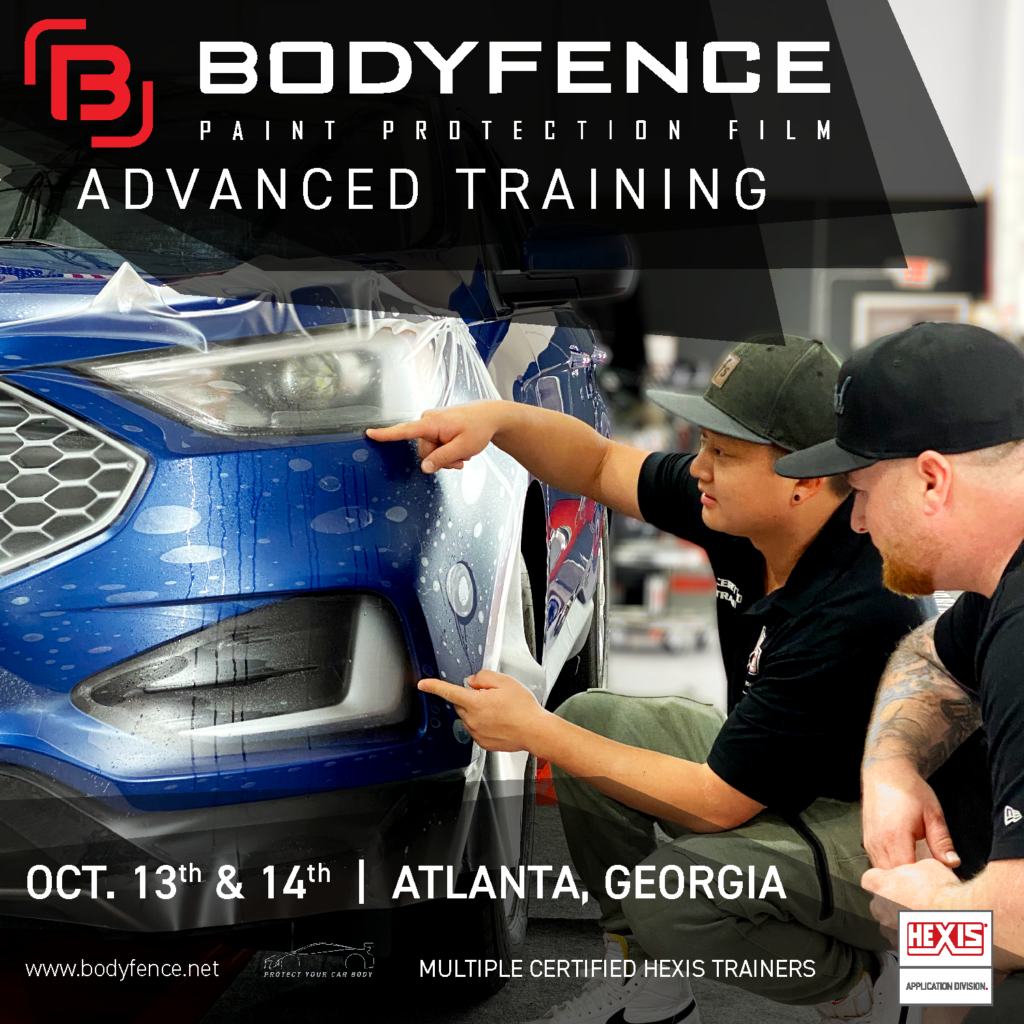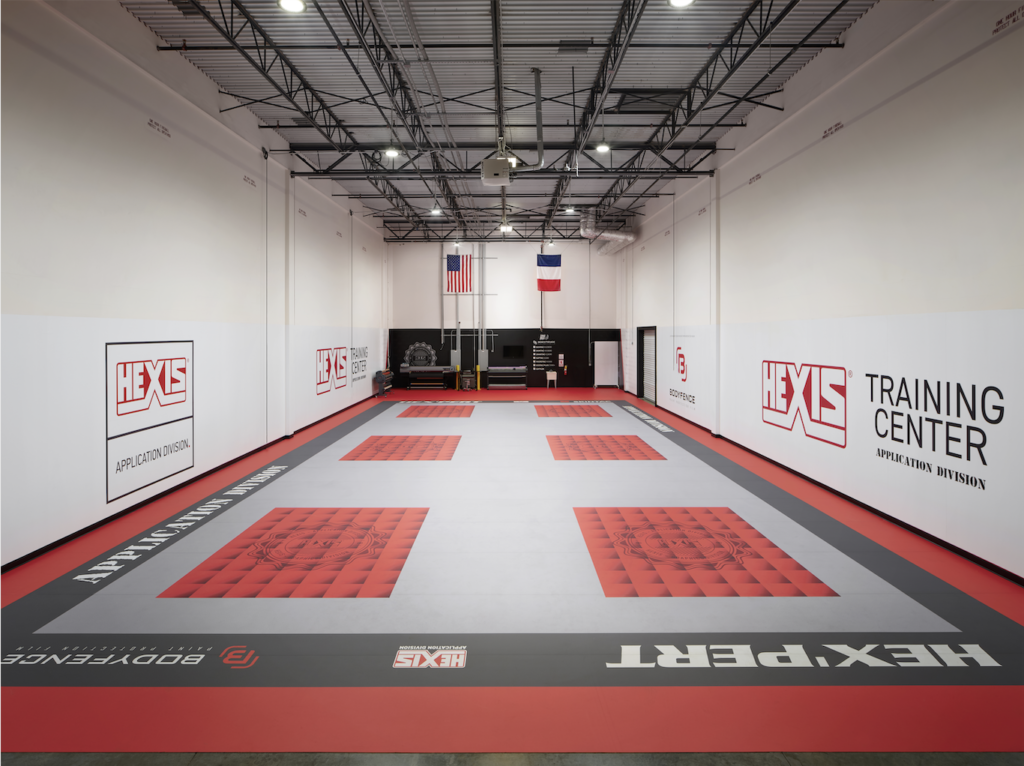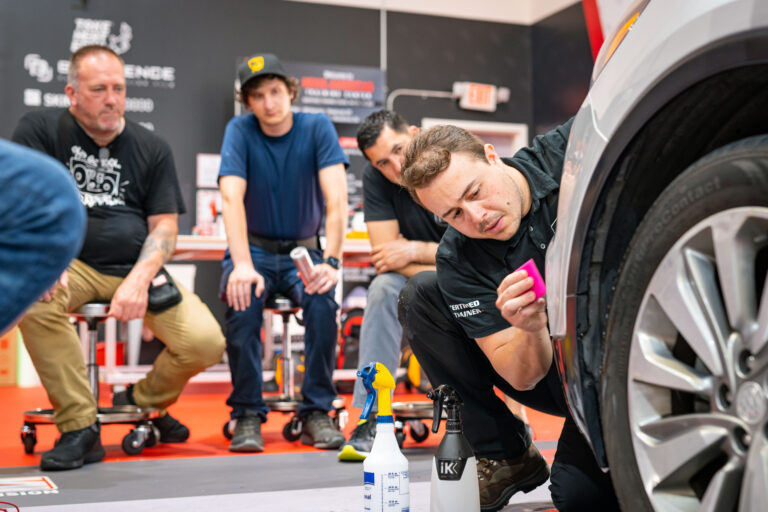 ADVANCED BODYFENCE (PPF) TRAINING
October 13-14, 2023
TAKE YOUR SKILLS TO THE NEXT LEVEL!
8 full specialty vehicles | Multiple Certified HEXIS Trainers
2 full days of hands-on advanced training in our 5,000 sq ft dedicated training center
Take your PPF skills to the ultimate level in this 2-day advanced training course – hosted by our Certified HEXIS Trainers. They'll teach you advanced tips, tricks, and techniques on difficult areas that installers will face on a daily-basis. You can expect full hands-on training (8am – 5pm each day), as well as business strategies, sales, and marketing that will help you grow your skillset and company overall.
You will be working with our BODYFENCE paint protection film:
BODYFENCEX: Clear Gloss
BODYFENCEM: Clear Matte
BFBLACK: Black Gloss
BFWIDE: Clear Gloss 72″
We will focus on specialty vehicles and specific applications, such as but not limited to:
Solid color vehicles (especially black)
Fully wrapped edges and corners
Avoiding stretch-marks
Avoiding dry Spots and silvering
Preventing contamination
Avoid lifting and film not sticking
Bulk installation
Precut patterns and adjusting patterns
Invisible butt-seams
1-piece Tesla Hatches
1-piece Tesla Bumpers
72" hood application
Side-mirror application
Headlights application
Matte PPF application
Business, sales, and marketing strategies
Every student will take home a tailored set of premium installation tools, marketing goods for your showroom, and lunch & dinner will be provided throughout the duration of the course.
Our Certified HEXIS Trainers own and operate install shops so they will be able to give you real-life techniques, experiences, and feedback on everything PPF.
Cost per student: $2,000.00
Only students with strong, proficient, and extensive knowledge/background in PPF are encouraged to apply. This course will be fast-paced with multiple subjects to be covered. Please apply below and a HEXIS representative will contact you shortly to confirm your reservation.