SKINTAC WRAP TRAINING SCHEDULE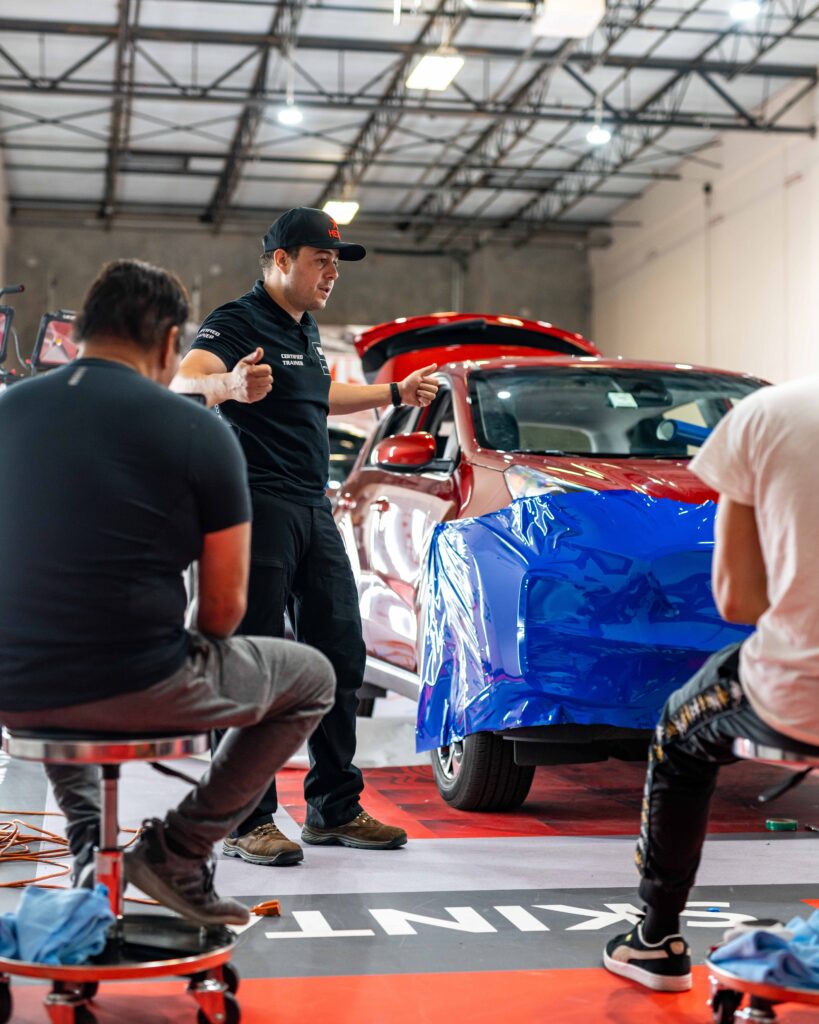 SKINTAC COLOR-CHANGE WRAP 3-DAY TRAINING COURSE: $1,300.00 per student
What you will learn:
Class hours:  9am – 5pm
Classroom style training on products.
95% 1-on-1 hands-on bulk installation and cut techniques on all exterior panels of a vehicle.
HEXLIGHTS headlight/taillight tint wrap.
Business coaching (sales and marketing).
What you will get:
Lunch provided each day.  Dinner provided one night.
Set of SHAG wrap tools.
Bag of marketing goods and apparel.
Post-training direct purchasing at discounted wholesale pricing (7 day window).
Certificate of training.
*Attaining this training does not warrant a certification. To take the certification class click here.
*Each class is limited to 12 students maximum.  Full payment is due at registration to secure your reservation.
*Great for beginners and intermediate installers.
*All participants must be 18+ Please inquire if you are a minor
2023 AVAILABLE TRAINING DATES

Taught by: Marcelo Santos
Taught by: Marcelo Santos