HEXIS is back again, bigger than ever, and putting on our famous Wrap Battle – with SKINTAC cast pvc wrap vinyl. This time, we have increased the stakes.

Choose your team member, follow the criteria, and deliver your best within 1.5 hours! Team with the highest points = Wins $4,000.00 cash.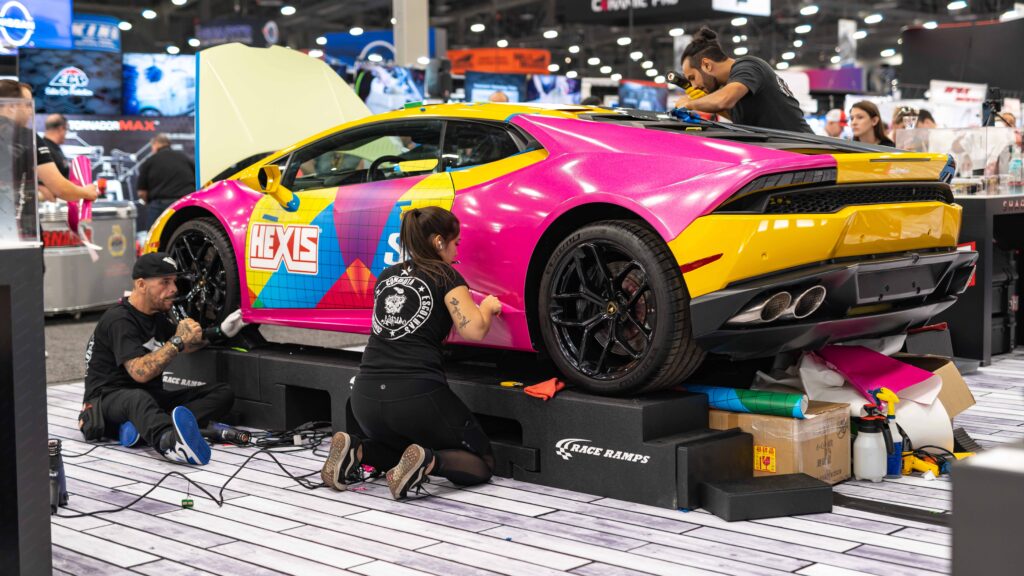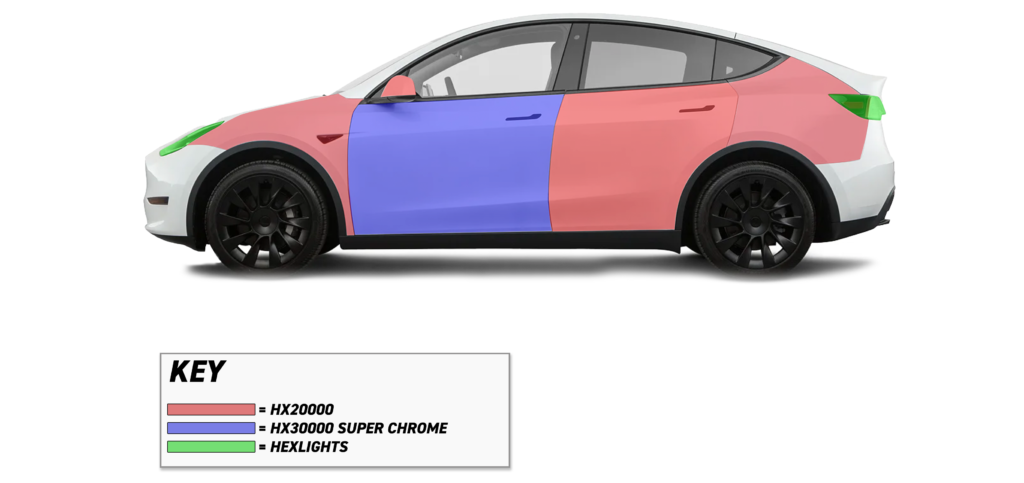 PANEL
PRODUCT
INSTRUCTIONS
One Fender
HX20000
Color-change, wrapped edges.
One Front Door
HX30000 Super Chrome
One Back Door
HX20000
One Headlight
HEXLIGHTS
One Taillight
HEXLIGHTS
One Quarter Panel
HX20000
One Side-mirror
HX20000
100 points at start – for each panel.
Minus -1 point for every discrepancy below:
• Air-bubble
• Crease
• Irregular cut
• Finger
• Adhesive line
• Adhesive grab
• Mis-cut
• Lifting
• Melting or burning of film
• Discoloration
Minus -100 points for every discrepancy below:
• Incomplete install
• Any trash left behind once the competition is complete (liners, tools, blades towels, water on ground, etc.). Must be presentable to your customer.
Disqualification for the discrepancy below:
• Cut in paint
HIGHEST SCORE AT THE END OF THE SHOW WINS
• 700 points total = perfect score
• Tie-breaker is determined by fastest time.
HEXIS WILL PROVIDE TO EACH TEAM
• 2 heat guns
• 2 squeegees
• 2 knives
• 1 SHAGCLEAN
• Microfiber towels
• 1 pair of wrap gloves
Competitors are able and responsible for bringing any other tools to help in the competition.

SKINTAC COMPETITION SCHEDULE
| | | | |
| --- | --- | --- | --- |
| TUESDAY | WEDNESDAY | THURSDAY | FRIDAY |
| 9:30am – 11:00am | 9:30am – 11:00am | 9:30am – 11:00am | 10:00am – 11:30am |
| 12:00pm – 1:30pm | 12:00pm – 1:30pm | 12:00pm – 1:30pm | 1:00pm – 2:30pm |
| 2:30pm – 4:00pm | 2:30pm – 4:00pm | 2:30pm – 4:00pm | |