SKINTAC WRAP TRAINING AND CERTIFICATION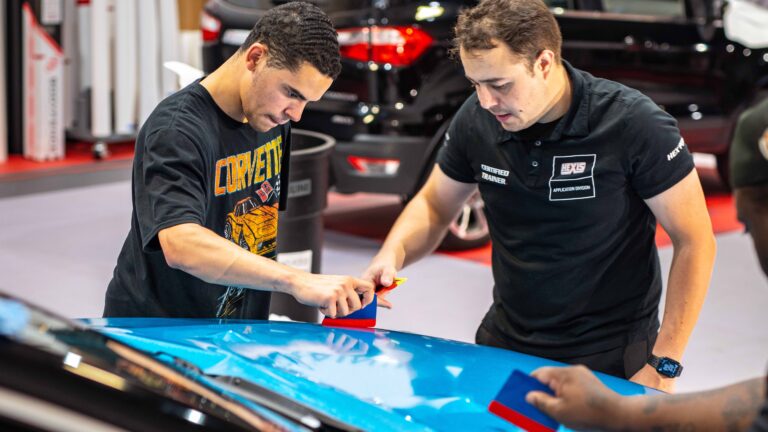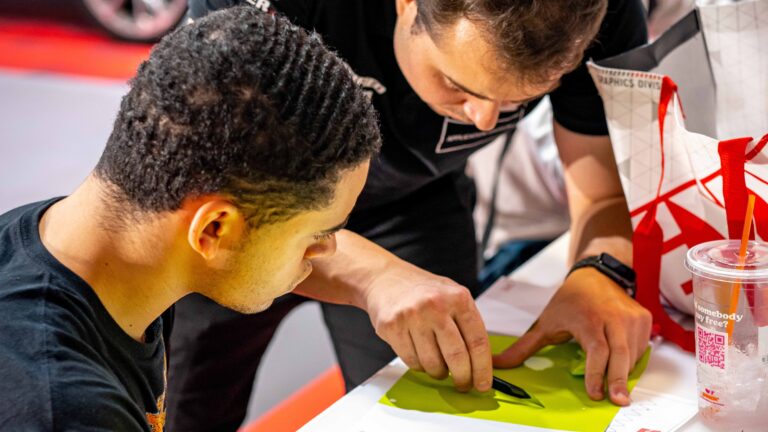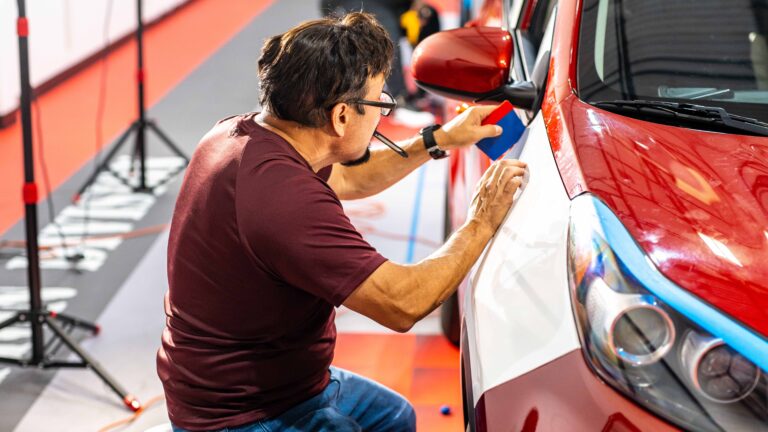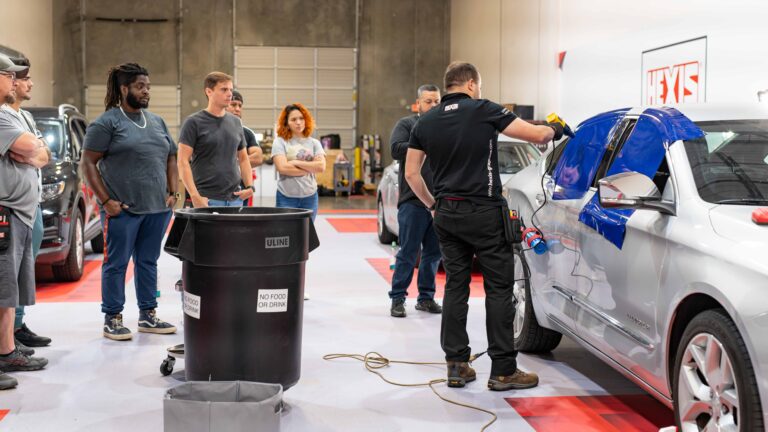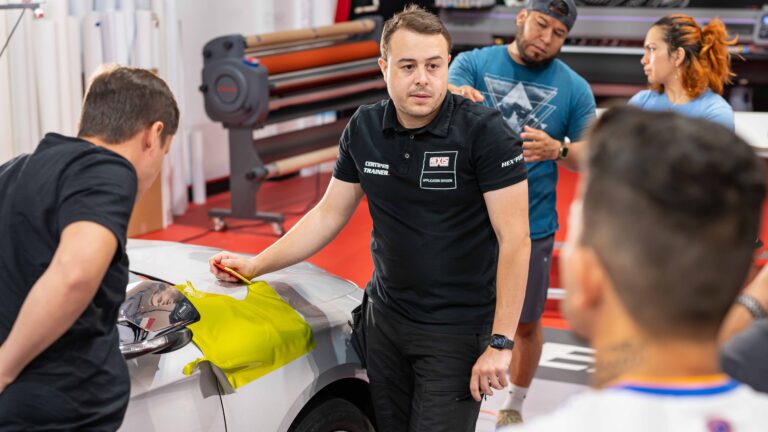 Learn and grow your automotive wrap business by attending our SKINTAC Wrap Training Course or Certification.  These programs were formulated to help you understand the composition of films, install with maximum efficiency and quality, grow your business, and have the full confidence in offering SKINTAC to your customers. 
Our programs and curriculum were specifically curated by our Certified HEXIS Trainers who are, themselves, business owners and operators – to give you the real-life knowledge, tips, tricks, and techniques when facing everyday real-life challenges.
Ready to take your skills and business to the next level?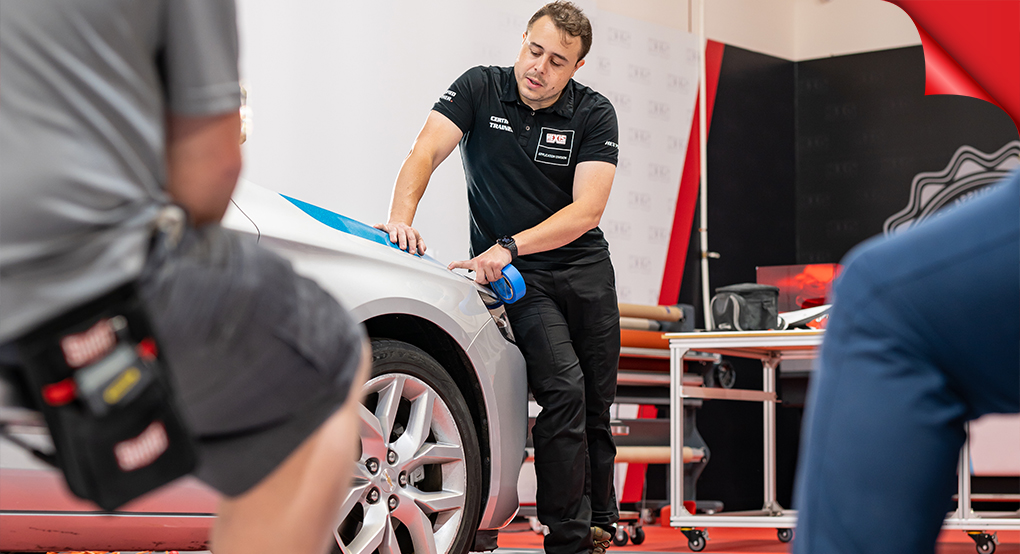 Attend this 3-day, 1-on-1 hands-on, training on SKINTAC color-change wrap viny and HEXLIGHTS headlight/tailight wrap vinyl.
Limited Spots | Multiple Trainers | Full vehicles.
Great for beginners and intermediate installers.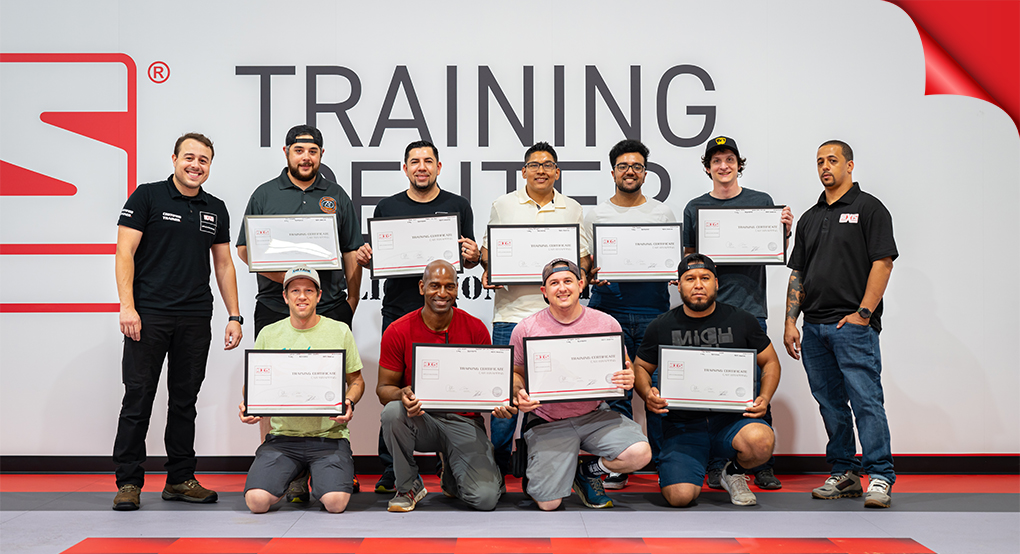 Put your skills to the test!  This 1-Day Certification Test consists of a written and practical/hands-on exam.  Earn the title of 'CERTIFIED HEXIS INSTALLER' and receive benefits.